OUR SERVICES


OUR SERVICES







www.automento2000.com
www.automento2000.com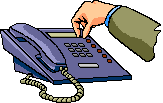 0036-20/210-0394

Vehicle Recovery and Transport

Europe and National wide Vehicle Recovery and Transport Service (PLG, light commercial vehicle, motorcycle, boats, agricultural machines, tractors, trucks, trailers,) up to 3.5 tonnes.
Organizing and carrying out transports. (PLG + trailer, two car transport simultaneously, 7 people + car + trailer in one transportation supply)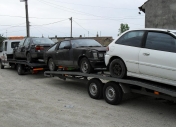 Emergency Recovery Service:

Roadside assistance and recovery: battery charging, tyre fitting, v-shaped belt and hot water pipe exchange, etc.
Complete solution and professional workshop facilities for vehicle maintenance; Engine & gear box repair, Automatic Transmission, Brake Servicing, Power Steering, body shop repairs, custom body work installation, etc.


HOME DELIVERY INLAND AND ABROAD

- We undertake transportation tasks from any country in Europe.
- Where car purchased abroad 6 people simultaneous transport is undertaken 3 pc car
simultaneous transport with 6 people.
- Customer advice on veteran car purchase and full body work, painting, parts
procurement can be carried out.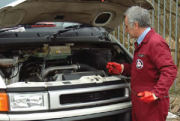 Restoration:

Complete or partial car restoration or renovation, in particularly, cars from ex East Germany. Purchase of parts and veteran technical examination, MOT.

Car Repair Service: Structural Repairs, Scheduled Services, Vehicle Diagnostics, Alternator and Starter Repair, Clutch, Flywheel Repair, Renovation, Replacement, Brakes, Wheel Alignment, prepare your vehicle for MOT.

Truck / Van Rental: Iveco (closed) Maxi rental.
Road haulage

We wish you accident-free traffic!
- Importance of clients' interests - Expertise - Flexibility - Troubleshooting - Quality - Reliability - Warranty -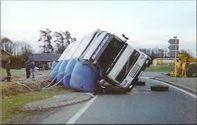 Truck Recovery Service:

0 - 24 . In Mosonmagyarovar and Gyor immidiate service